RIKEN Europe symposium 2022
22.2.2022
online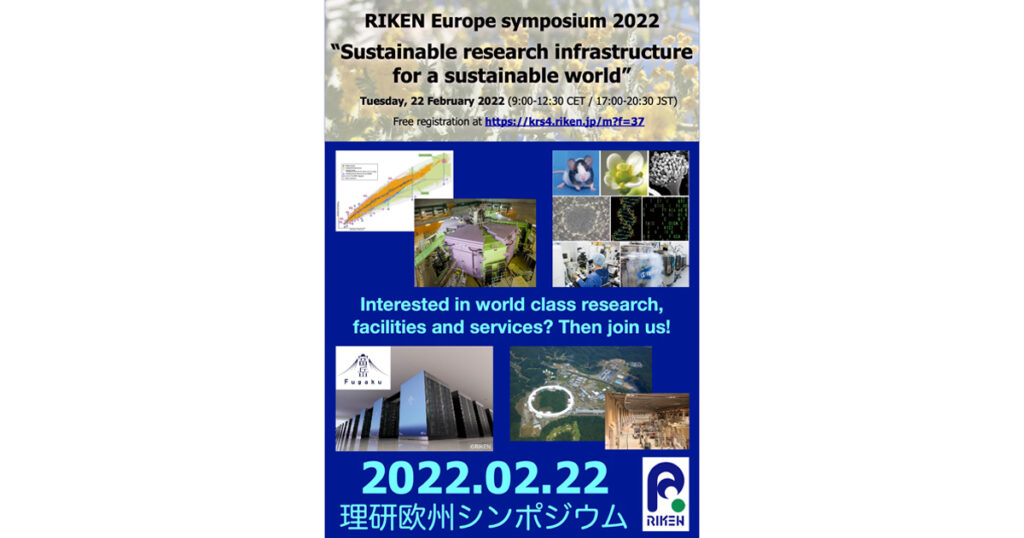 RIKEN Europe symposium 2022
"Sustainable Research Infrastructure for a sustainable world"
Online event on 22 February 2022
at 9.00-12.30 CET
On 22 February, expert speakers and guests from Japan and Europe will debate, among other issues: How can state-of-the-art research infrastructure contribute to the sustainability of the planet and our societies? How can we sustain such infrastructure? What is the role of international cooperation? What are the opportunities for European (and other) stakeholders outside Japan to build new partnerships and alliances through such facilities? We warmly invite you to join us for this vital set of discussions.
Kimmo Koski, Managing Director at CSC – IT Center for Science, Finland, is one of the speakers at the event. He will participate by commenting the HPC topic with 'remarks from Europe' theme after Fugaku presentation, which starts around 11.30 CET.
Registration is open until 20 February: https://europe.riken.jp/2022/announcing-the-2022-riken-europe-office-symposium/
About RIKEN:
RIKEN is Japan's most comprehensive frontier science institute. We pursue scientific excellence across a full spectrum of domains and fields, and strive to translate the results into solutions for society. We also develop and operate research infrastructures, including accelerators, light sources and supercomputers, as well as distribute high quality bioresources worldwide, which is the central theme of this online symposium.