Iceland joined the LUMI consortium
We are very pleased to announce that the LUMI Strategic Committee has approved Iceland as the tenth member country of the LUMI consortium. The decision was made in LUMI Strategic Committee's meeting on 27 May 2020.
LUMI, one of the EuroHPC pre-exascale supercomputers, will be located at CSC's data center in Kajaani, Finland. The supercomputer will be hosted by the LUMI consortium, including ten European countries: Finland, Belgium, the Czech Republic, Denmark, Estonia, Iceland, Norway, Poland, Sweden, and Switzerland. Bringing together their unique expertise and experience, these countries will together provide added value for the whole Europe.
– LUMI consortium is delighted to welcome Iceland as a consortium member. With this, we have all the Nordic countries represented in the LUMI consortium. This brings in new competencies to the good of the LUMI services, and paves the way for new collaborations and strategic openings, says LUMI Program Director Pekka Manninen.
– While the HPC community in Iceland is active and local HPC resources have been built up, it will be a large step forward to be able to access large and highly scalable resources at LUMI. Such large collaborative projects are particularly important for a country with a small population such as Iceland to enable new possibilities for simulation sciences and artificial intelligence in research, says professor Ebba Þóra Hvannberg from University of Iceland.
LUMI will start its operations in early 2021.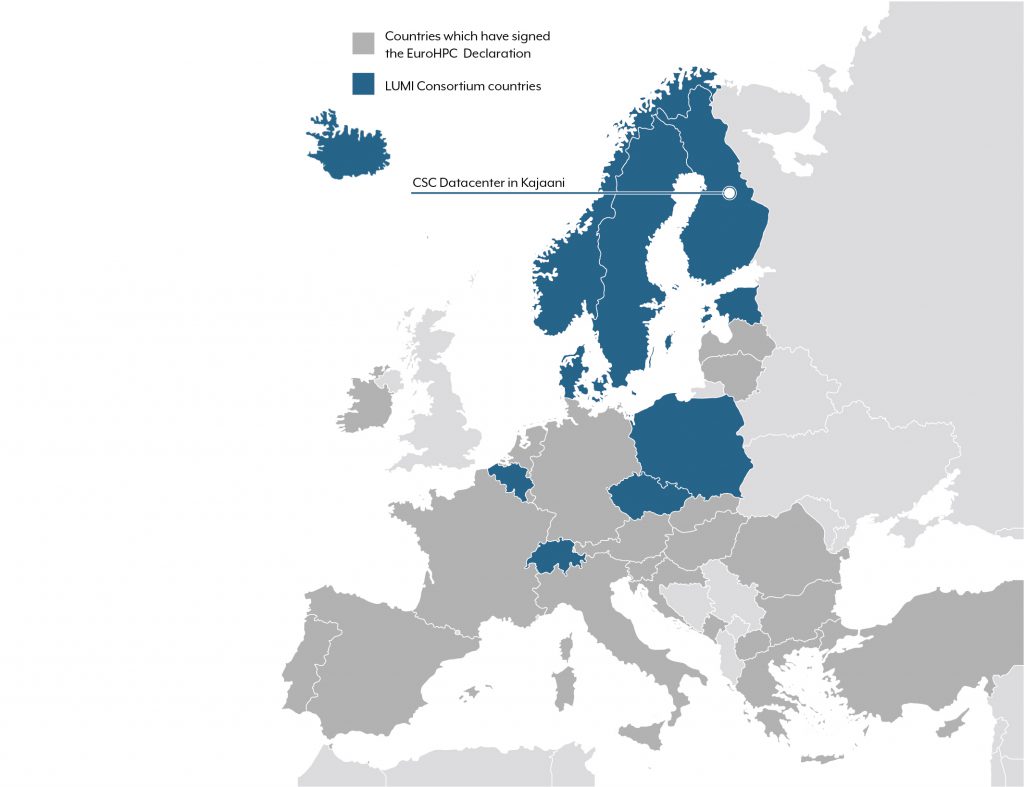 Iceland joined the LUMI consortium as the tenth member country.
Additional information:
CSC – IT Center for Science: Program Director Pekka Manninen, tel. +358 50 381 2831, pekka.manninen@csc.fi
University of Iceland: Professor Ebba Þóra Hvannberg, ebba@hi.is