LUMI nominated in HPCwire's Readers' Choice Awards – vote now!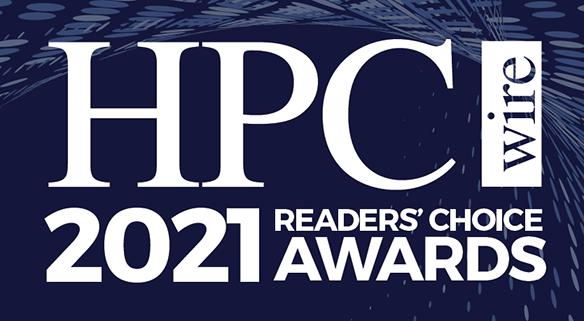 The annual HPCwire Readers' Choice Awards are here again. These awards recognize the most outstanding individuals, organizations, products, and technologies in the industry.
LUMI is honored to be a nominee for the Best Sustainability Innovation in HPC category! The LUMI data center in Kajaani, Finland, is one of the world's most eco-efficient data centers. By utilizing 100 percent carbon-free energy and rechanneling waste heat, it can operate a 10-megawatt supercomputer with -13,500 tons of CO2 emissions per year which corresponds to the removal of 4,000 cars from traffic. Learn more about LUMI and sustainability.
EuroHPC Joint Undertaking is also a nominee in the category for Best HPC Collaboration.
Cast your vote now – HPCwire readers who vote during the voting time decide who will win!
Image: HPCwire